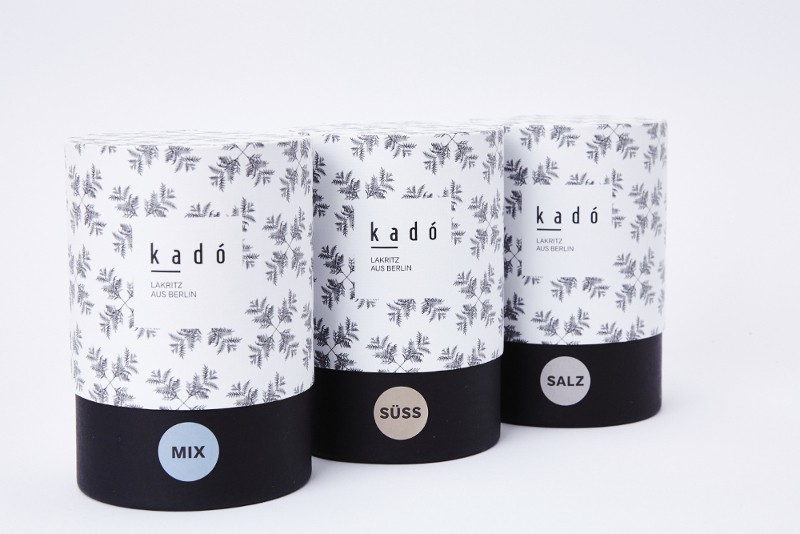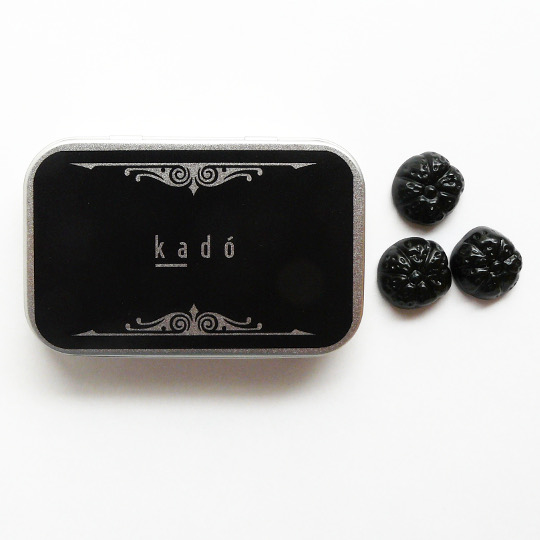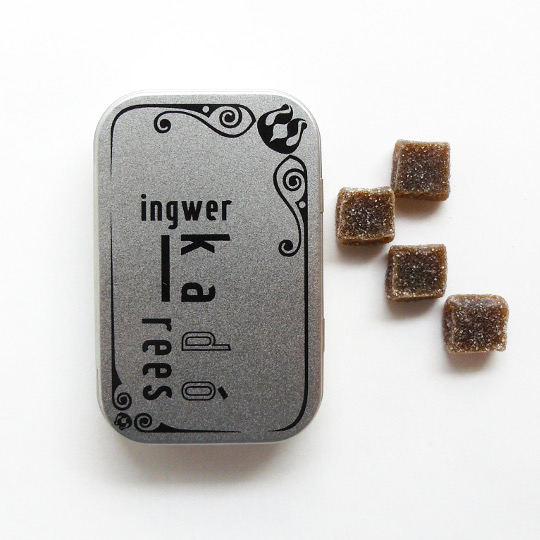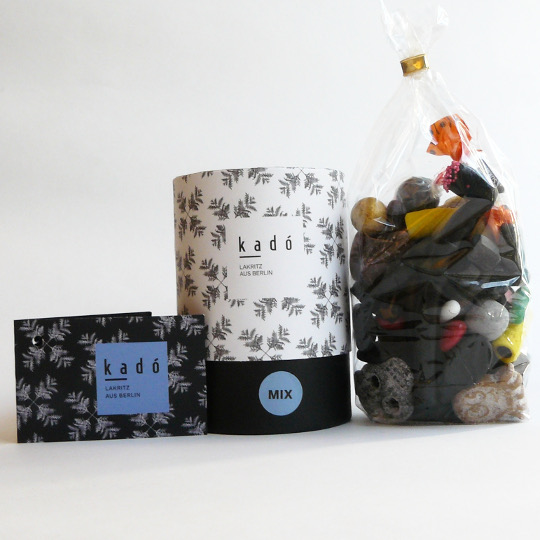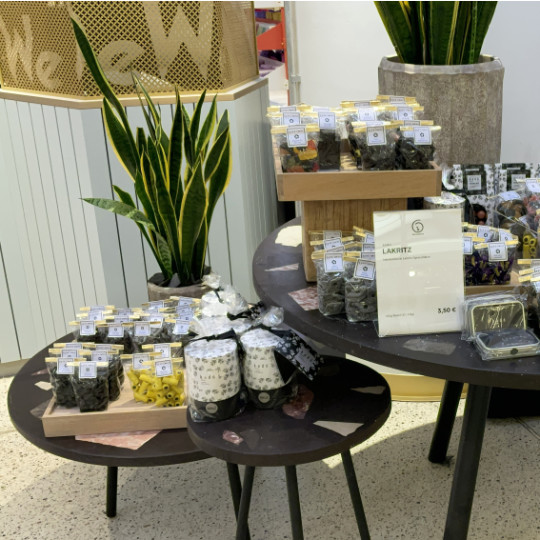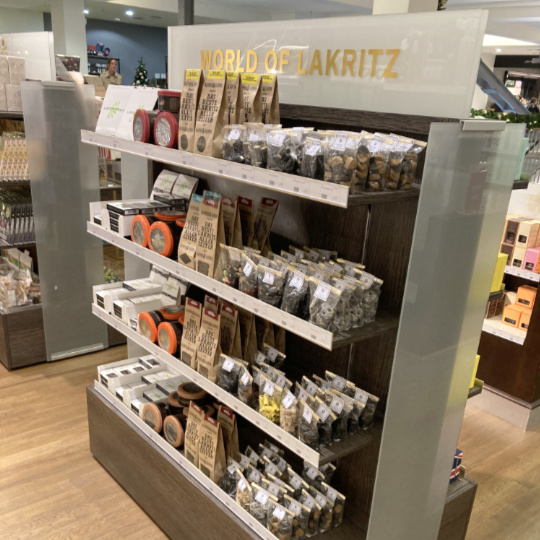 On the 6th floor, the KaDeWe in Berlin has a small selection of kadó liquorices for you. The 3 jewelry boxes contain our liquorice blends in the flavours sweet-mild, salty or our house mix, the kadó blend, a sweet-salty liquorice mixture cross-bet from our European liquorice assortment. Our decorative bags with the generous viewing window are also available in 3 variations. The colourful Marble mix combines chocolate with liquorice to 7 different marble-round taste experiences. In our Seasalt mix liquorice is washed around with a strong salt crust - this is only for adults! And in the Berlinmix, mild liquorice cavorts alongside sour drops, making it suitable for non liquorice fans too. The sweet-fiery Ginger liquorice in the silver tin is a recipe developed in-house by kadó. Like the Crab Seasalt Liquorice with sea salt with gum arabic in the black kadó can.

The usual self-service with loose kadó liquorice varieties is no longer possible for hygienic reasons. So we are presenting a "best of kadó" for you from the most popular 30 types of liquorice, each weighing 100g. Speaking of bags: kadó bags all liquorice in transparent cellulose. We have completely switched our packaging to plastic-free!
Make your selection in the 6th section above - KaDeWe and kadó wish you much pleasure! kadó liquorice is also available in Hamburg's Alsterhaus. On the 4th floor you will find our 100g liquorice selection.

The history of KaDeWe is linked to Berlin since the opening in 1907.
KaDeWe - department store of the west
Tauentzienstr. 21-24
10789 Berlin
Liquorice, delicacies & restaurants can be found on the 6th floor.
Where else can you get kadó liquorice?



In the menu above you will find a wide range of good and different liquorice from Iceland to Sicily at our Liquorice -Shop.
Liquorice to the film is available in selected Berlin cinemas.