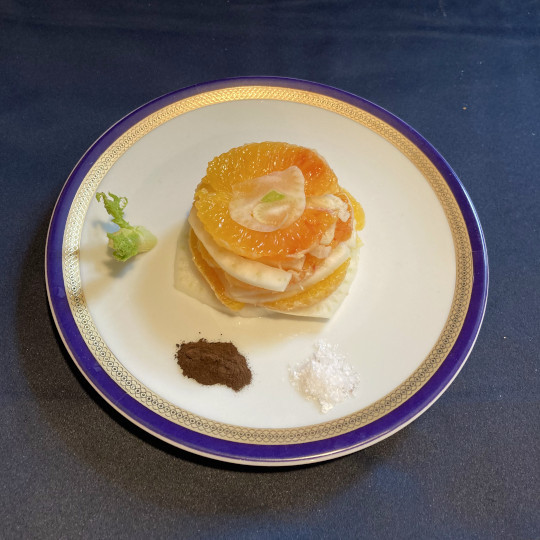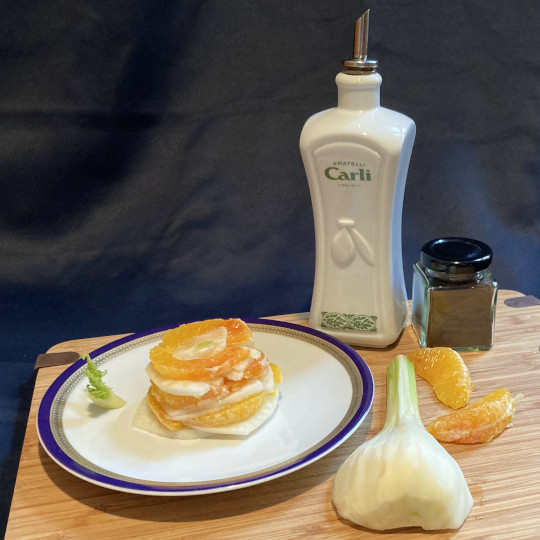 Ingredients

1 bulb fennel
2 oranges
4 tbsp good olive oil
1 level teaspoon liquorice granules
1 pinch of salt

 
Preparation

Clean the fennel and cut into very thin slices with a long knife. Peel the oranges and fillet the slices. For the dressing, whisk together the oil, liquorice granules and salt. Layer the fennel and orange slices on top of each other and drizzle with the dressing. The fruity, crunchy, sweet and sour winter salad is ready.