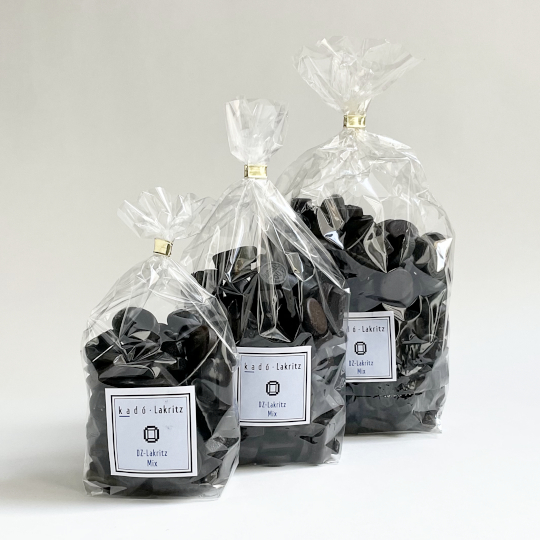 kado in new splendor
kadó switches to cellulose glass which is made from renewable wood. The bags are recyclable. Anyone who has a private compost can undermine our cellulose glass bags there too, because good things take time. For quick disposal in the city, please use the paper bin. The new cellulose bags are also transparent and keep the liquorice fresh until it is poured into your sweet box at home. Or eaten right away. Little by little we are replacing the cellophane bags and PP pots with our cellulose bags.
The new bags appear in the revised kadó label, here with our DZ-Mix, twice salted liquorce from Holland.